Professional games > 2014 ‐ Gu Li vs Lee SeDol Jubango ‐ Game 5
May 31, 2014 by Guo Juan 5p
B: Lee SeDol 9p W: Gu Li 9p
Mlli MengBaiHe JubanGo game 5
2014-05-25, Xiang Ge Li La, China

Black did not follow the normal joseki in the lower left corner, very interesting.
If you can help us with translations, we need your help.
Contact us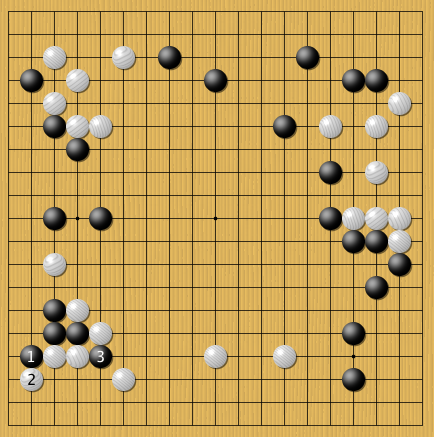 This lesson desn't have a problem set yet.
You must be logged in to post a comment. If you don't have an account, you can register
.
This lecture costs 1€ for a month of viewing.
You must be logged in to watch it.