Professional games > 2013 ‐ 15th Nongshim Cup ‐ Game 08
March 30, 2014 by Guo Juan 5p
B: Chen YaoYe 9p (China) W: Choi Cheol-han 9p (Korea)
Event: 15th NongShim cup game 8
Date: 2013-12-05,

Doesn't Black's move 1 help White? Normally we don't want to make him solid, why did he do it?

If you can help us with translations, we need your help.
Contact us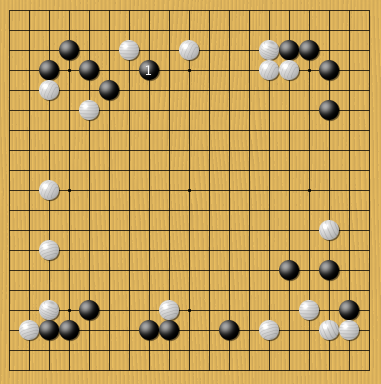 This lesson desn't have a problem set yet.
You must be logged in to post a comment. If you don't have an account, you can register
.
This lecture costs 1€ for a month of viewing.
You must be logged in to watch it.