Joseki > Step-by-step: 3-4 point ‐ Lesson 07 ‐ Joseki A
February 13, 2014 by Guo Juan 5p

There are two important things you must know in this basic joseki.
If you can help us with translations, we need your help.
Contact us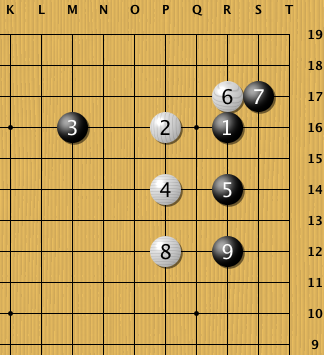 2020-05-31


00:01

todatom
The egg boxes definitely improved the sound quality.....
2020-05-31


16:58

Darrell Malick
As well as the expensive microphone, the mic boom, the pop filter, the codec upgrade and the software adjustments. Guo Juan has really worked at this.
You must be logged in to post a comment. If you don't have an account, you can register
.
This lecture costs 1€ for a month of viewing.
You must be logged in to watch it.