Professional games > 2014 ‐ Gu Li vs Lee SeDol Jubango ‐ Game 1B
February 2, 2014 by Guo Juan 5p
B: Lee SeDol 9p W: Gu Li 9p
JubanGo game 1_B
In Chinese: Mlily - Meng Bai He Shi Fan Qi
2014-01-26, BeiJing China

Zhou RuiYang 9p thinks white lost a huge chance! Instead of A, white should have played at B.

If you can help us with translations, we need your help.
Contact us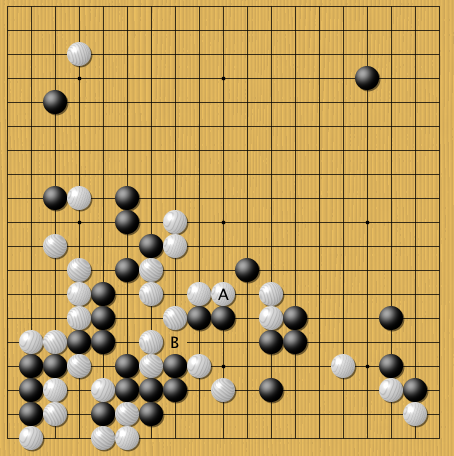 This lesson desn't have a problem set yet.
You must be logged in to post a comment. If you don't have an account, you can register
.
This lecture costs 1€ for a month of viewing.
You must be logged in to watch it.