Opening > Gu Li style ‐ Lesson 3B
January 30, 2014 by Guo Juan 5p
How should you respond to White move 2? Also, some important corner tsumego.
If you can help us with translations, we need your help.
Contact us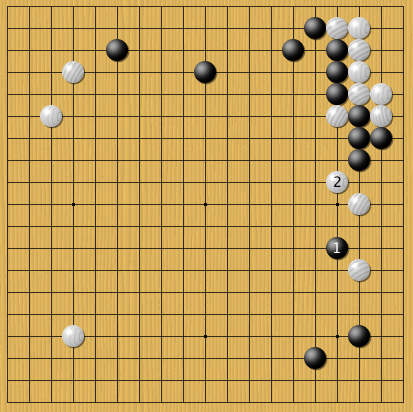 2014-01-31


11:40

Darrell Malick
Nice! Very clear and fast study of the L+1 shapes. Which move is the BEST to live or kill? Why? Answered here! And the answer to move 2 in the picture was very nice!
You must be logged in to post a comment. If you don't have an account, you can register
.
This lecture costs 1€ for a month of viewing.
You must be logged in to watch it.