Opening > Gu Li style ‐ Lesson 4
December 28, 2013 by Guo Juan 5p
Moves 1 to 11 is a middle game variation. Normally White needs to defend with move 11. The question is if White does not defend, how should Black play to punish?
If you can help us with translations, we need your help.
Contact us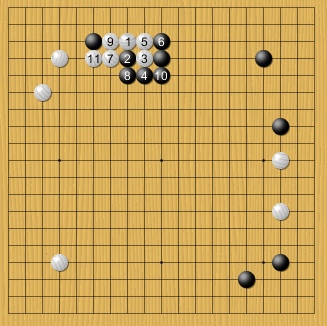 You must be logged in to post a comment. If you don't have an account, you can register
.
This lecture costs 1€ for a month of viewing.
You must be logged in to watch it.