Professional games > 2013 ‐ Paris Meijin final game ‐ English
December 3, 2013 by Dai JunFu 8d
The final game in Paris Meijin 2013 (English version)
Black: DAI Junfu 8d White : FAN Hui 8d(2p)

Black moves 1 and 3 are beautiful!
If you can help us with translations, we need your help.
Contact us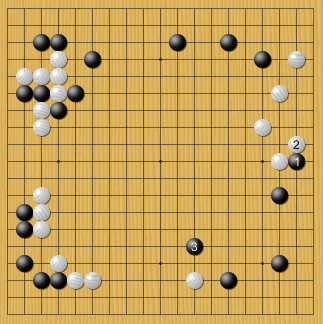 This lesson desn't have a problem set yet.
2013-12-07


02:07

Darrell Malick
Interesting to listen to such a strong player explaining his own game.

You must be logged in to post a comment. If you don't have an account, you can register
.
This lecture costs 1€ for a month of viewing.
You must be logged in to watch it.