Joseki > All about the 3-4 point ‐ Lesson 1
April 18, 2006 by Guo Juan 5p
In this lecture I show a modern opening with many variations.
If you can help us with translations, we need your help.
Contact us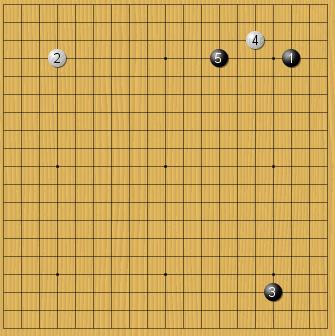 This lesson desn't have a problem set yet.
2013-02-01


11:43

Darrell Malick
Great lecture. It is very interesting how the high pincer is much more severe than the low pincer if white doesn't jump out right away.

2013-03-31


11:39

Buri
Greetings,
this is a wonderful lecture. Like the above comment now I have a much better understanding of the value and possibilities of playing a higher pincer as well as a good opening to try.
Just to note in passing, I think there is a numbering error in the joseki of the third game near the end.
Best wishes,
Buri
You must be logged in to post a comment. If you don't have an account, you can register
.
This lecture costs 1€ for a month of viewing.
You must be logged in to watch it.