Joseki > Tricky moves in josekis ‐ Lesson 06
November 22, 2013 by MingJiu Jiang 7p
In the upper right corner, Black move 1 is a trick move plus a typical mistake. MingJiu will explain why it is wrong and how to handle it.
If you can help us with translations, we need your help.
Contact us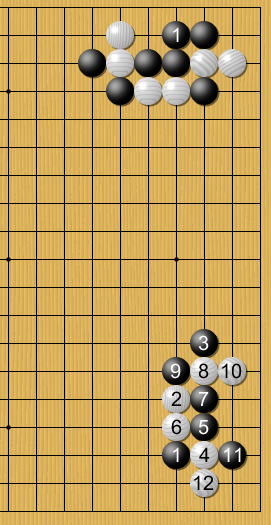 User Comments
You must be logged in to post a comment. If you don't have an account, you can register
.
This lecture costs 1€ for a month of viewing.
You must be logged in to watch it.