Joseki > Step-by-step: 3-4 point ‐ Lesson 02 ‐ Joseki
September 19, 2013 by Guo Juan 5p

What is the difference between the joseki in the lower left and the top right?
If you can help us with translations, we need your help.
Contact us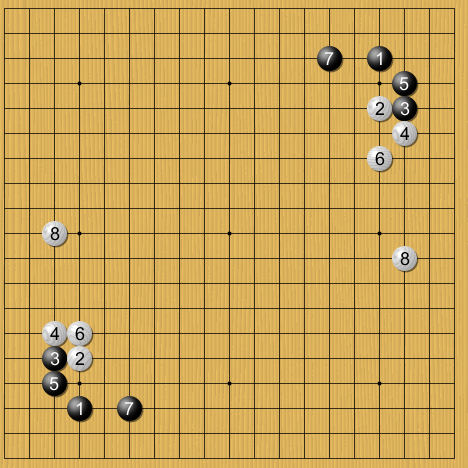 2013-09-19


23:25

Buri
Greetings,
well, I suppose the joseki are sort of beginner level but the actual information in this and the other lectures is so fundamental it is Probaly worth a couple of stones to know. really brilliant stuff. I am pretty sure even lower Dan level players would benefit from studying these lectures caefully. It is the kind of organized set of work tools that is worth it's weight in gold.
Many thanks,
Buri
2014-05-01


11:33

Guo Juan
Thanks Buri.
You must be logged in to post a comment. If you don't have an account, you can register
.
This lecture costs 1€ for a month of viewing.
You must be logged in to watch it.