Other > Lunch Special ‐ Lesson 22
September 9, 2013 by Guo Juan 5p
Many students want to know about this White move.
If you can help us with translations, we need your help.
Contact us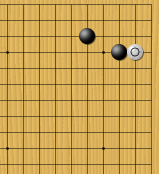 2013-09-09


15:32

Darrell Malick
Very nice lecture!
2013-09-11


06:48

go123
this lecture helped me a lot! thank you
You must be logged in to post a comment. If you don't have an account, you can register
.
This lecture costs 1€ for a month of viewing.
You must be logged in to watch it.