Joseki > Step-by-step: Star point ‐ Lesson 10 ‐ Joseki A
September 5, 2013 by Guo Juan 5p

This looks very hard! No worries, Guo Juan will tell you how to handle it as Black.
If you can help us with translations, we need your help.
Contact us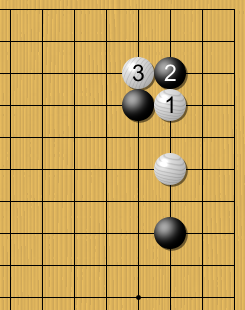 2013-09-06


14:35

Darrell Malick
Empty triangle, For The Win! Nice lecture. This crosscut came up on one of my games just last week. Wish I'd seen this first!
2016-01-07


22:26

ikkenbasami
I am delighted to learn this answer. Because I was in fact often afraid about the cross-cut. And now my fear is gone. Thanks! a lot. This lesson I will highly recommend to other players.
You must be logged in to post a comment. If you don't have an account, you can register
.
This lecture costs 1€ for a month of viewing.
You must be logged in to watch it.