Joseki > Step-by-step: Star point ‐ Lesson 04
May 16, 2013 by Guo Juan 5p

We will study Black move 1 in this lecture.
If you can help us with translations, we need your help.
Contact us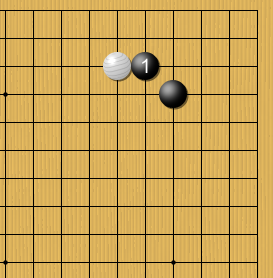 2013-08-07


14:42

Darrell Malick
Should I kick? Sometimes yes, sometimes no!
2018-05-31


16:07

StephenM
Lunch Special #10 (https://internetgoschool.com/lesson.vhtml?ls_id=819) is another excellent lecture related to this one. It's practically required viewing. Go watch it!
2018-06-01


02:43

Darrell Malick
agreed!

2020-09-15


17:17

PJTraill
Another reason to watch Lunch Special #10: at least two of the positions in the problems here are discussed in that lecture but not here.
2020-09-15


17:22

PJTraill
Should I kick? I think the answer is:
Only when my opponent cannot make a good extension, i.e. a full two-point extension in a place with development potential ("interesting").
You must be logged in to post a comment. If you don't have an account, you can register
.
This lecture costs 1€ for a month of viewing.
You must be logged in to watch it.