Middle game > 07 - Invasion ideas ‐ Lesson 1
March 9, 2013 by Jennie ShenJing 2p

A or B, invasion or floating?
If you can help us with translations, we need your help.
Contact us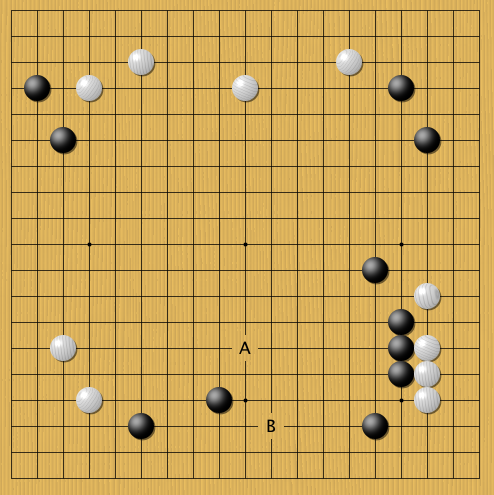 2013-04-06


23:23

torg
Very good explanation of floating groups.
2013-07-01


22:20

Rodval
ANOTHER VERY GOOD SERIES OF LECTURES.
2020-06-30


21:58

smolendawid
I love it, thank you
You must be logged in to post a comment. If you don't have an account, you can register
.
This lecture costs 1€ for a month of viewing.
You must be logged in to watch it.