Other > Typical mistakes by Young Sun 8P ‐ Lesson 3
February 21, 2013 by YoungSun Yoon 8p

Black to play next. A or B?
If you can help us with translations, we need your help.
Contact us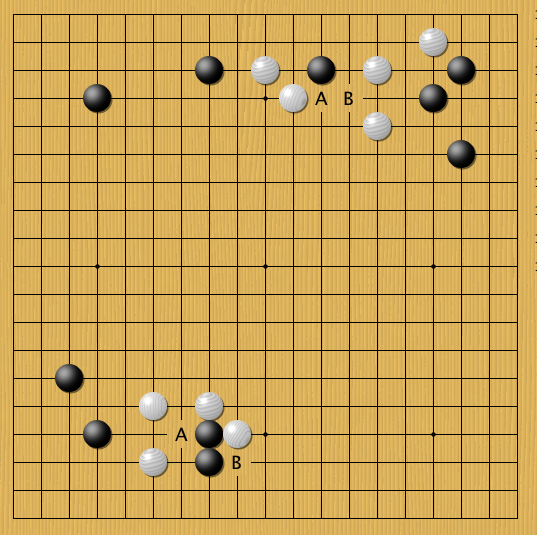 2013-02-22


05:29

gammaorder
Thank you for another great lecture. The sgf download is correct but in the video there are some missing stones in example 3. It doesn't display black p17, p18 which makes it a bit harder to visualize.
You must be logged in to post a comment. If you don't have an account, you can register
.
This lecture costs 1€ for a month of viewing.
You must be logged in to watch it.