Middle game > 08 - Value of stones ‐ Lesson 4
September 5, 2012 by Jennie ShenJing 2p

- Super ponnuki

Black to play next, A or B?
If you can help us with translations, we need your help.
Contact us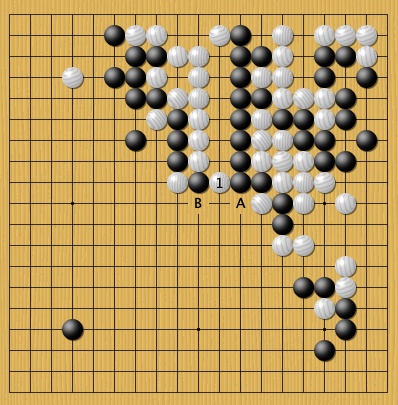 2016-12-12


18:42

jonathan.nyquist
Nice lecture. In these examples the ponnuki in the center was so valuable because of the huge moyo potential. If the corners and sides were a bit more settled wouldn't the value be a lot less?
2019-06-08


21:32

Guo Juan
Ponnuki is super powerful especially when there are not stones around, for example in the center.
You must be logged in to post a comment. If you don't have an account, you can register
.
This lecture costs 1€ for a month of viewing.
You must be logged in to watch it.