Other > Lunch Special ‐ Lesson 01
November 16, 2011 by Guo Juan 5p
This is a new understanding of this old joseki.
If you can help us with translations, we need your help.
Contact us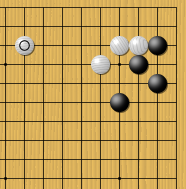 2012-05-12


04:57

NannyOgg
Great 'midnight snack' lecture! (yeah, my timing is a bit off for lunch)

Anyway, very interesting. I knew this joseki wasn't played much anymore, but I didn't know all the background and the direction of play issues you showed later.

Nice bite sized lecture, thank you!

NannyOgg
2013-09-16


18:10

Rodval
THESE "LUNCH LECTURES" HAVE MORE PUNCH PER MINUTE. THEY ARE FANTASTIC. THEY SIMPLY GIVE YOU SOMETHING TO USE IN YOUR BAG OF KNOWLEDGE. EACH LECTURE IS THOROUGHLY PREPARED, CONCISE AND USEFUL. I FIND THAT I CAN REMEMBER TO USE THESE POINTS DURING ACTUAL GAMES WITHOUT LONG SESSIONS OF MEMORIZING. WAY TO GO GJ.
2020-06-18


14:35

AgingGuru
Any chance of a similar lecture on the old joseki R16, P16, Q16 please?
2020-06-18


16:16

Guo Juan
I am continuously adding common josekis. One day I will work on this one too. Thanks.
You must be logged in to post a comment. If you don't have an account, you can register
.
This lecture costs 1€ for a month of viewing.
You must be logged in to watch it.