Opening > Kobayashi Koichi style ‐ Lesson 02
August 8, 2008 by Guo Juan 5p

Material: Duan Rong 7p, Guo Juan 5p.
Lesson: Guo Juan.

Against White move 1, which moves are good and which are not?
If you can help us with translations, we need your help.
Contact us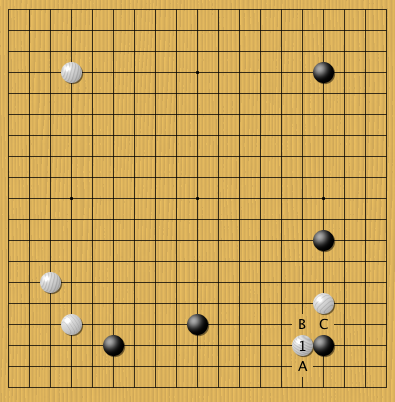 2014-04-13


01:50

Darrell Malick
I really liked lectures 1 and 2 in this series. I'm looking forward to number 3. 1 and 2 cover how to answer the 1 space approach moves in the lower right corner. Great way to learn the joseki that come up in a given board position. Very clearly presented.
You must be logged in to post a comment. If you don't have an account, you can register
.
This lecture costs 1€ for a month of viewing.
You must be logged in to watch it.