Basic course > Topics ‐ 13 - All about sente ‐ Lesson 1
February 8, 2008 by Jennie ShenJing 2p

Do you recognise these Black moves in the lower left corner? You know, not all the sente are good!

If you can help us with translations, we need your help.
Contact us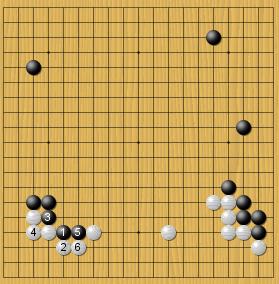 2013-07-30


17:58

Rodval
THIS SERIES IS GOOD FOR A DD KYU TRYING TO MOVE TO SD KYU. A LOT OF SUBTLETIES.
You must be logged in to post a comment. If you don't have an account, you can register
.
This lecture costs 1€ for a month of viewing.
You must be logged in to watch it.