Professional games > Grand Masters' games ‐ Go Seigen ‐ Game 04B
December 23, 2007 by Jujo Jiang 9p

Black: Wu QinYuan (Go SeiGen)
White: Hashimoto Utaro
Part two
Date: 1928-09-04,05
Place: BeiJing, China
Komi: 0
Result: B+6

White cuts, which move is the best for Black?

If you can help us with translations, we need your help.
Contact us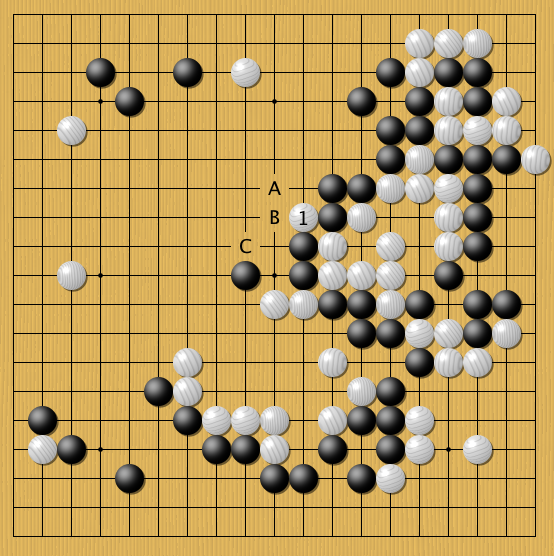 User Comments
You must be logged in to post a comment. If you don't have an account, you can register
.
This lecture costs 1€ for a month of viewing.
You must be logged in to watch it.