Professional games > Grand Masters' games ‐ Go Seigen ‐ Game 03A
October 17, 2007 by Jujo Jiang 9p
Black: Kitani Minoru 7p
White: Wu QinYuan (Go SeiGen) 7p
Lesson A
Date: September 28, 1939
Place: Kamakura
Result: W + 2 points

The quality of the sound of this lecture is less good, you need to keep the volume lower.
If you can help us with translations, we need your help.
Contact us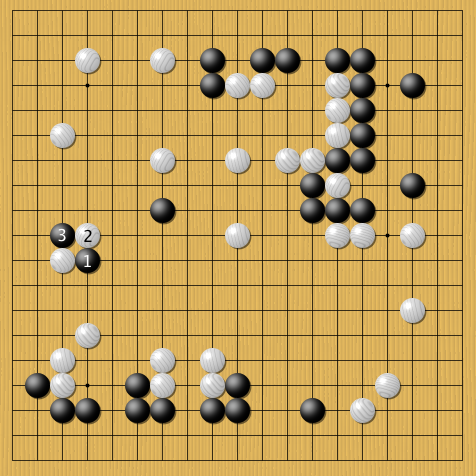 This lesson desn't have a problem set yet.
User Comments
You must be logged in to post a comment. If you don't have an account, you can register
.
This lecture costs 1€ for a month of viewing.
You must be logged in to watch it.