Opening > Common opening ‐ Lesson 02
November 4, 2006 by Guo Juan 5p
Material: Duan Rong 7p, Guo Juan 5p.
Lesson: Guo Juan.
If you can help us with translations, we need your help.
Contact us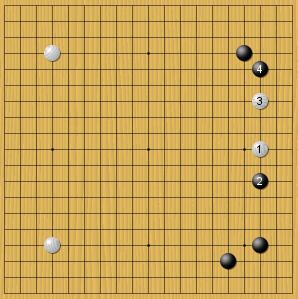 This lesson desn't have a problem set yet.
User Comments
2012-07-28


07:14

Buri
Greetings,
this one is awesome. As Guo points out. most books show only the first move or so of some opening plays so as a lower rank player I know where to play up to a point an dthen things fall apart. learning this lecture gives some major insights into how and why one can proceed with much more knowledge and confidence.
Cheers
buri
2016-11-29


05:35

DiogoBarbosa
Thank you for the lecture. It was amazing!!!
I'm 4k KGS, and I learn a lot of basic fundamentals with this lesson!
You must be logged in to post a comment. If you don't have an account, you can register
.
This lecture costs 1€ for a month of viewing.
You must be logged in to watch it.