Joseki > Using basic joseki correctly ‐ Star josekis ‐ Lesson 01
October 19, 2006 by MingJiu Jiang 7p
In this first lesson MingJiu teaches details about these two josekis, avoiding mistakes and gaining advantage from opponent's mistakes.
If you can help us with translations, we need your help.
Contact us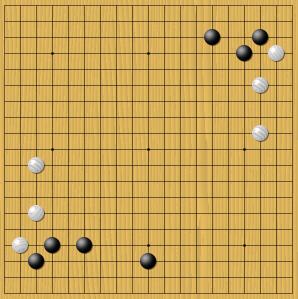 This lesson desn't have a problem set yet.
2012-05-20


06:57

Darrell Malick
Good lecture. MingJiu gave me new insight on the simplest joseki! I always love a better understanding of the basics in any subject, and it's very true in Go too.
You must be logged in to post a comment. If you don't have an account, you can register
.
This lecture costs 1€ for a month of viewing.
You must be logged in to watch it.