Middle game > 01 - All about attacking ‐ Direction of attack ‐ Lesson 1
August 23, 2006 by Jennie ShenJing 2p

What is the best way to attack these two Black stones? Which moves are good and which are not good?
If you can help us with translations, we need your help.
Contact us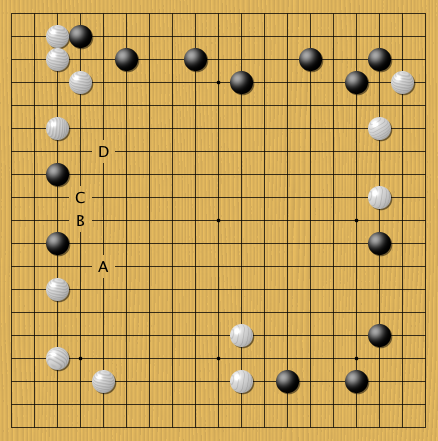 2015-12-24


12:51

PFRipper
I believe this should be watched after Leaning Attacks 1 and Attacking with Thickness 1. It's first on the page, but I think was made after the other two, because it references them. Great lectures.
2017-09-01


18:45

dbrid
This information is quite useful at my level (DDK). I assume the other lectures in this series are more advanced because they do not appear at my level 6 setting.
You must be logged in to post a comment. If you don't have an account, you can register
.
This lecture costs 1€ for a month of viewing.
You must be logged in to watch it.