Basic course > Handicap ‐ Black with 3 stones ‐ Lesson 2
May 27, 2019 by Guo Juan 5p

Black to play next. A and B, which move Guo Juan prefers?
If you can help us with translations, we need your help.
Contact us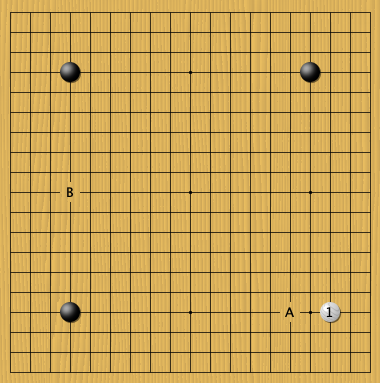 2020-07-06


23:32

PJTraill
I am a little puzzled when you say that at our level (taking three stones) we should be able to learn certain josekis: surely the fact that one receives three stones says nothing about our level if our opponent's level is unknown?

Nevertheless, I think this series of lectures will in the long run prove useful to me.
You must be logged in to post a comment. If you don't have an account, you can register
.
This lecture costs 1€ for a month of viewing.
You must be logged in to watch it.