Basic course > Topics ‐ 02 - Defending Corners ‐ Lesson 2
March 26, 2019 by Guo Juan 5p

- Choosing correct moves

White to play next, which moves are good and which are not?
If you can help us with translations, we need your help.
Contact us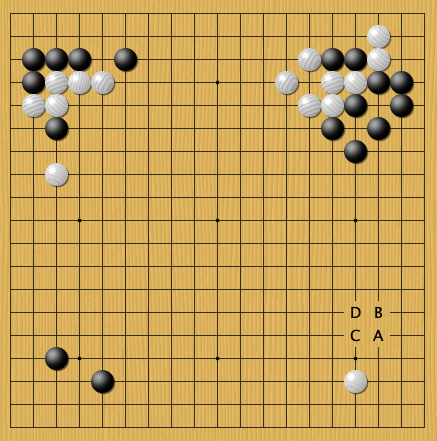 2020-06-29


12:38

PJTraill
Defending Corners 2 – Contents: Choosing between defending moves for one corner
- 00:34 3-4, Example from her game: defending her moyo as well
- 02:46 3-4, Opponent close: threaten then defend solidly
- 04:42 3-4, Opponent very strong, even though distant: a low move
- 05:55 4-4, Opponent invaded: defend low while attacking fiercely
You must be logged in to post a comment. If you don't have an account, you can register
.
This lecture costs 1€ for a month of viewing.
You must be logged in to watch it.