Opening > New opening moves ‐ Lesson 01A
July 27, 2006 by Guo Juan 5p
In these first two lectures, you will see a very interesting new move (Black 8) in a Mini-Chinese opening.

Material: Wang JianKun 7p, Guo Juan 5p.
Lesson: Guo Juan.
If you can help us with translations, we need your help.
Contact us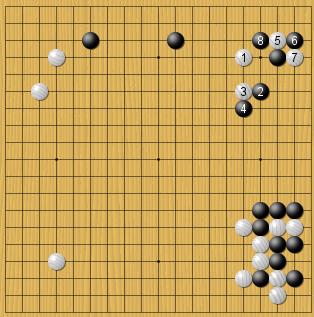 This lesson desn't have a problem set yet.
You must be logged in to post a comment. If you don't have an account, you can register
.
This lecture costs 1€ for a month of viewing.
You must be logged in to watch it.