Middle game > 03 - Invasion shape by shape ‐ Shape 02 ‐ Lesson B
June 15, 2018 by Guo Juan 5p
If you can help us with translations, we need your help.
Contact us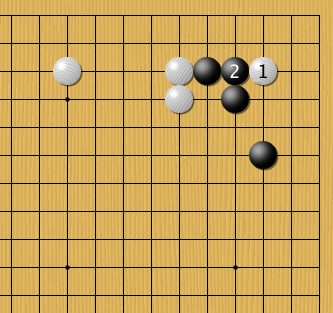 2018-12-17


22:38

sesbes
It seems black can prevent white from living in the corner. After W S16, B R18. If white responds by blocking W S18 then it reverts back to the variation Ms. Guo mentioned as bad for White. So how should white respond to B R18?
2018-12-17


23:32

Darrell Malick
Why don't you send me an sgf file with your question and I'll try to answer you. Email me at darrell dot malick at gmail.com.
You must be logged in to post a comment. If you don't have an account, you can register
.
This lecture costs 1€ for a month of viewing.
You must be logged in to watch it.