Life & Death > Side shapes ‐ 02: Dredging Moon
August 8, 2017 by Guo Juan 5p

White to play next. There is only one move possible!
If you can help us with translations, we need your help.
Contact us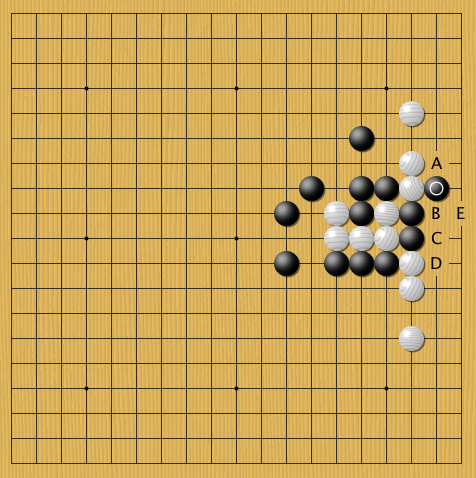 2019-12-14


23:08

todatom
Good lecture (as always from GJ) and problem set. If this position ever comes up in one of my games, I hope I will remember the tesuji move!
You must be logged in to post a comment. If you don't have an account, you can register
.
This lecture costs 1€ for a month of viewing.
You must be logged in to watch it.