Basic course > Basics: Step-by-step ‐ Lesson 12 ‐ C
July 26, 2016 by Guo Juan 5p

Territory 2 - About door(s)

White to play next, A or B?
If you can help us with translations, we need your help.
Contact us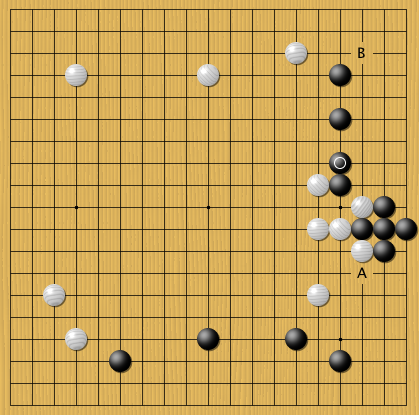 2016-08-03


17:57

todatom
An excellent problem set for improving invasion judgement and technique.
2016-09-08


07:56

DiogoBarbosa
Thank you for the lecture.
2017-01-29


10:07

todatom
I have just done the problem set again. It's definitely one of those to do again and again and again.....
You must be logged in to post a comment. If you don't have an account, you can register
.
This lecture costs 1€ for a month of viewing.
You must be logged in to watch it.