End game > The value of moves ‐ Lesson 3
June 3, 2016 by Catalin Taranu 5p

What are the value of move A and C? What is the best move to answer move B as White?
If you can help us with translations, we need your help.
Contact us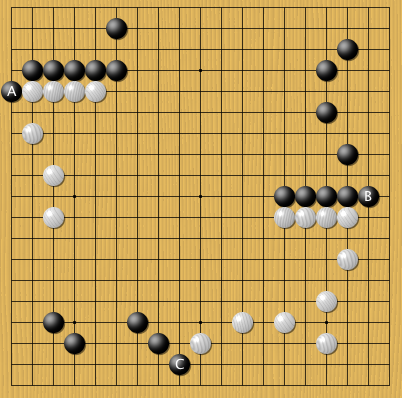 2020-07-16


17:20

PJTraill
At the end Catalin Taranu said he intended to make a lecture on "Fighting Spirit in Yose", but it seems not to have happened. Are you still planning to produce this lecture?
2020-07-17


14:45

Darrell Malick
Catalin isn't active at making lectures at present. In the future, I don't know. But don't hold your breath.
You must be logged in to post a comment. If you don't have an account, you can register
.
This lecture costs 1€ for a month of viewing.
You must be logged in to watch it.