Professional games > 2016 ‐ Guo Juan's game - Dutch Club Competition
April 8, 2016 by Guo Juan 5p

My game! I played a club competition game this week against Gerard Greene, who recently earned second place in the Dutch Championship. I thought you might like to see it.

Should Black live in the corner with B or C, or should Black play A on the left side?
If you can help us with translations, we need your help.
Contact us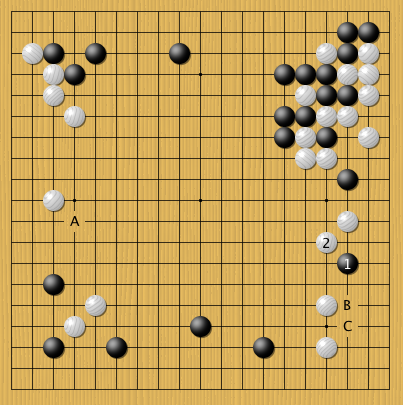 You must be logged in to post a comment. If you don't have an account, you can register
.
This lecture costs 1€ for a month of viewing.
You must be logged in to watch it.