Basic course > Basics: Step-by-step ‐ Lesson 12 ‐ B
March 23, 2016 by Guo Juan 5p

- Good pushing from behind
If you can help us with translations, we need your help.
Contact us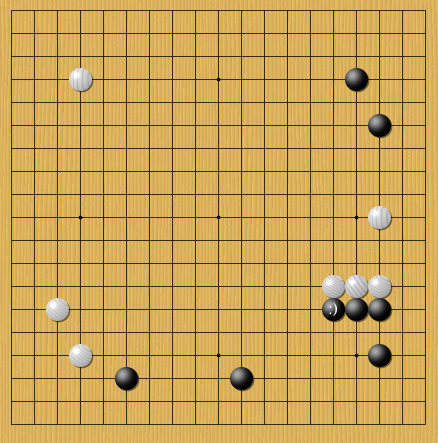 2016-09-08


07:39

DiogoBarbosa
Thank you for the lecture.
2018-04-20


14:14

zaccbruce
I watched this lecture a couple of days ago. Today I picked a random Lee Changho game to play through; the 25th Korean Wangwi, 5th title match. From move 95 we see Changho, playing black, quite happily pushing from behind, until White can't let themselves be pushed anymore because of the danger it puts their lower group in. Wonderful!
http://www.go4go.net/go/games/sgfview/60258
2018-04-20


23:24

Guo Juan
:-)
You must be logged in to post a comment. If you don't have an account, you can register
.
This lecture costs 1€ for a month of viewing.
You must be logged in to watch it.