Life & Death > Corner shapes ‐ 02: L+1 shape ‐ Practical 1
January 2, 2016 by Guo Juan 5p

Is Black move A sente against the White corner?

If you can help us with translations, we need your help.
Contact us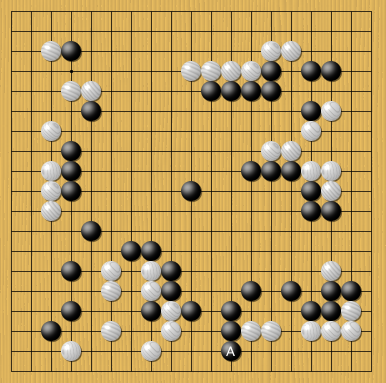 2017-03-07


18:32

cook777
Have you thought about continuing corner shapes, not just well-known ones but, something more robust? So we can see shapes within shapes. Something like the ones people teach beginners, except something that is really a continuation of that.

How to craft that together might take some thinking, but I think if it's something you can do, it can be well worth it.

Good video by the way. :)
2019-04-01


09:37

ozrick
In this lecture you talk about setting up a lesson on bent 4 in the corner. Has this been done and if so, where can it be found?
You must be logged in to post a comment. If you don't have an account, you can register
.
This lecture costs 1€ for a month of viewing.
You must be logged in to watch it.