Joseki > Step-by-step: Star point ‐ Lesson 02 ‐ Follow-up A
November 18, 2015 by YoungSun Yoon 8p
If you can help us with translations, we need your help.
Contact us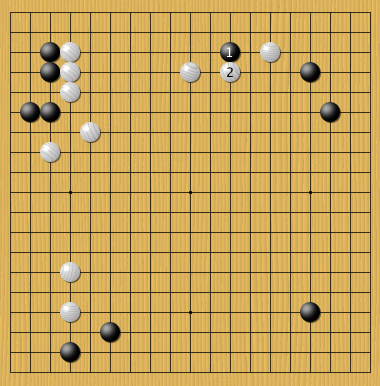 2018-10-24


00:57

lumeng
what if black L17-K17, white J17, black J18, white Q17?
blackH17, which R16 black Q15, white R17, black R11, then white can connect at J14.
2018-10-24


01:00

Darrell Malick
@lumeng - it's difficult to know what you're trying to ask. Best is to use the "Discuss" feature inside of the Training System or Quick Look pages.
2020-04-05


07:32

Makkura
Really enjoyed this lesson such common invasion point definitely worth learning.
2020-04-05


14:18

Guo Juan
Thank you Makkura! I will let YoungSun know.
You must be logged in to post a comment. If you don't have an account, you can register
.
This lecture costs 1€ for a month of viewing.
You must be logged in to watch it.