Life & Death > Corner shapes ‐ 04: Small pig snout ‐ Lesson 1
September 13, 2014 by Guo Juan 5p
If you can help us with translations, we need your help.
Contact us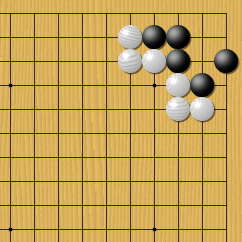 User Comments
2015-12-20


15:10

ikkenbasami
Very helpful to have a fundamental understanding of this shape. This lesson gives me the possibility to make a solid decision, about how to kill, KO, or even prevent this shape in the corner.
You must be logged in to post a comment. If you don't have an account, you can register
.
This lecture costs 1€ for a month of viewing.
You must be logged in to watch it.