Professional games > 2013 ‐ 15th Nongshim Cup ‐ Game 14
June 25, 2014 by Guo Juan 5p
B: Shi Yue 9p (China) W: Park Junghwan 9p (Korea)
Event: 15th NongShim cup game 14
Date: 2014-02-28

Black was behind on territory, what now? Move 4 and 6 was the only way: make a messy game.
If you can help us with translations, we need your help.
Contact us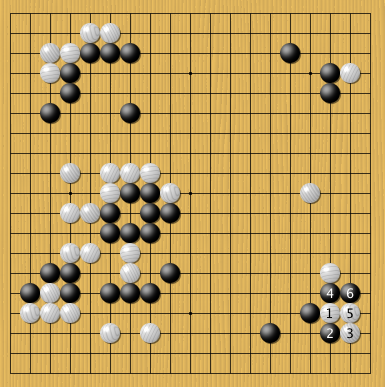 You must be logged in to post a comment. If you don't have an account, you can register
.
This lecture costs 1€ for a month of viewing.
You must be logged in to watch it.